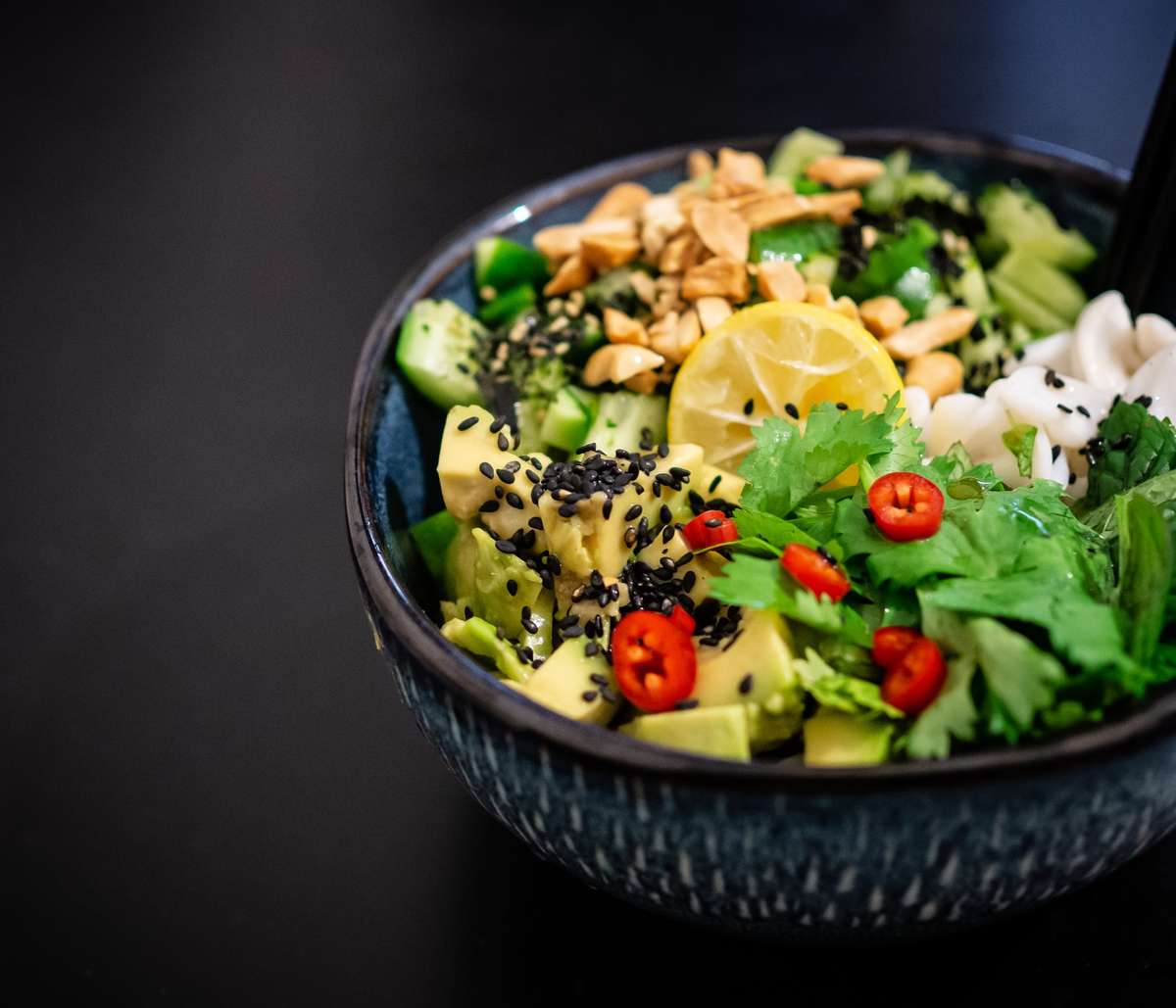 Eating Salad Every Day Can Help You Lose Weight — Here's Why
Eating Salad Every Day Can Help You Lose Weight — Here's Why
People who claim they hate salads have never had a truly good one. Salads can be fun, full of variety, and incredibly delicious if done right. They're healthy, have tons of beneficial nutrients, and are super versatile. Eating a salad every day can even help you lose weight.
Why Eating Salad Every Day is Healthy
Eating salad every day is a great habit to get into. Salads made with a variety of fruits and vegetables make the perfect healthy lunch or dinner. That's because they're filled with tons of nutrients that benefit your body, like fiber, vitamin E, and vitamin C. These nutrients can work to lower your blood sugar, regulate cholesterol levels, and help you lose weight.
Is Eating Salad Everyday to Lose Weight Effective?
Eating salad that's full of vegetables and things like fruits and nuts is a great way to lose weight. Why? To lose weight, you have to burn more calories than you eat. Typical salad ingredients like fruits, vegetables, and small amounts of nuts are full of fiber, water, and healthy fats that make you feel full without loading up on calories.
If you're going to eat salad every day to lose weight, be sure to watch your ingredient choices and portion sizes. You should use fruits and vegetables in larger quantities and any proteins or fats in smaller amounts. Keep an eye on how you're dressing your salad, too. Your best bet is to choose oil-based, natural dressings in small doses.
Healthy Salad Recipes
Trying to eat a salad every day of the week? Variety is the spice of life, so try something different each day. It'll also help you stick to your new diet. Here's your weekly menu!
Monday: Romaine, organic kale, roasted beets, blue cheese, green apple, walnuts, barley, shallots, and honey-sherry vinaigrette.
Tuesday: Avocado, watercress, romaine, cherry tomatoes, radishes, basil, scallions, cilantro, salt, and chile-lime vinaigrette
Wednesday: Organic kale, romaine, almonds, golden raisins, organic quinoa, Parmesan Reggiano, shallots, and lemon vinaigrette.
Thursday: Albacore tuna, organic greens, cucumbers, Roma tomatoes, and balsamic vinaigrette.
Friday: Napa cabbage, local organic greens, toasted seasoned peanuts, heirloom carrots, peppadew peppers, jicama, crispy ginger, basil, and vinaigrette.
Saturday: Iceberg lettuce, local organic greens, cucumbers, tomatoes, garbanzo beans, and red wine vinaigrette.
Sunday: Arugula, cherry tomatoes, Parmesan Reggiano, shallots, and lemon vinaigrette.
If you're looking to make the change to a vegan lifestyle, you're in luck. Most of these recipes are easy to vegan-ize.
Don't feel like cooking? Plenty of restaurants and cafes also offer healthy salad options. Look for salads that use homemade vinaigrette dressings, lots of fruits and vegetables, and minimal fats (like cheese and nuts). And remember — always order the dressing on the side.