How to Make Your Lunch Healthier
How to Make Your Lunch Healthier
Some might say that breakfast is the most important meal of the day, but having a healthy lunch is also a crucial part of stepping up your eating game. We get it. Sometimes it's just easier to pack a meager lunch, grab something unhealthy from a restaurant next door, or simply eat nothing at all. But we're here to tell you that your lunch can be fast, easy, and healthy. Want to know how? Keep on reading for some healthy lunch ideas!
Tips for Making Your Lunch Healthier
You don't have to give up your favorite foods to have a healthy lunch. There are some simple swaps that you can make to pack a heavier nutritional punch into your foods. One of the most important things to do is focus on basic ingredients. Limiting the number of processed foods in your meals is a great starting point to cooking healthier. Some other things you can do are:
Choose lean meats like chicken or turkey.
Go vegan once or twice a week.
Use a cooking spray instead of butter or oil.
Eat vegetables that are raw or lightly cooked (stir-fried, steamed, etc.).
Limit your intake of foods high in salts such as cheese, salami, and salted butter.
Switch from white bread to whole grain.
Use lots of vegetables when making a salad.
Packing A Last-Minute Lunch That's Healthy
Packing lunch can be a struggle for some, especially if you've got a rushed morning. The best thing you can do is pack your lunch the night before. But not everyone has that luxury. That's why you should always keep these ingredients on hand, just in case you need a last-minute lunch that's healthy, fast, and easy:
Raw Almonds, Walnuts, Cashews, or Pistachios
Hard-Boiled Eggs
All-Natural Protein Bars
Rotisserie Chicken
Hummus
All of these foods include the proper nutrients, are non-processed, and will keep you full until dinner time.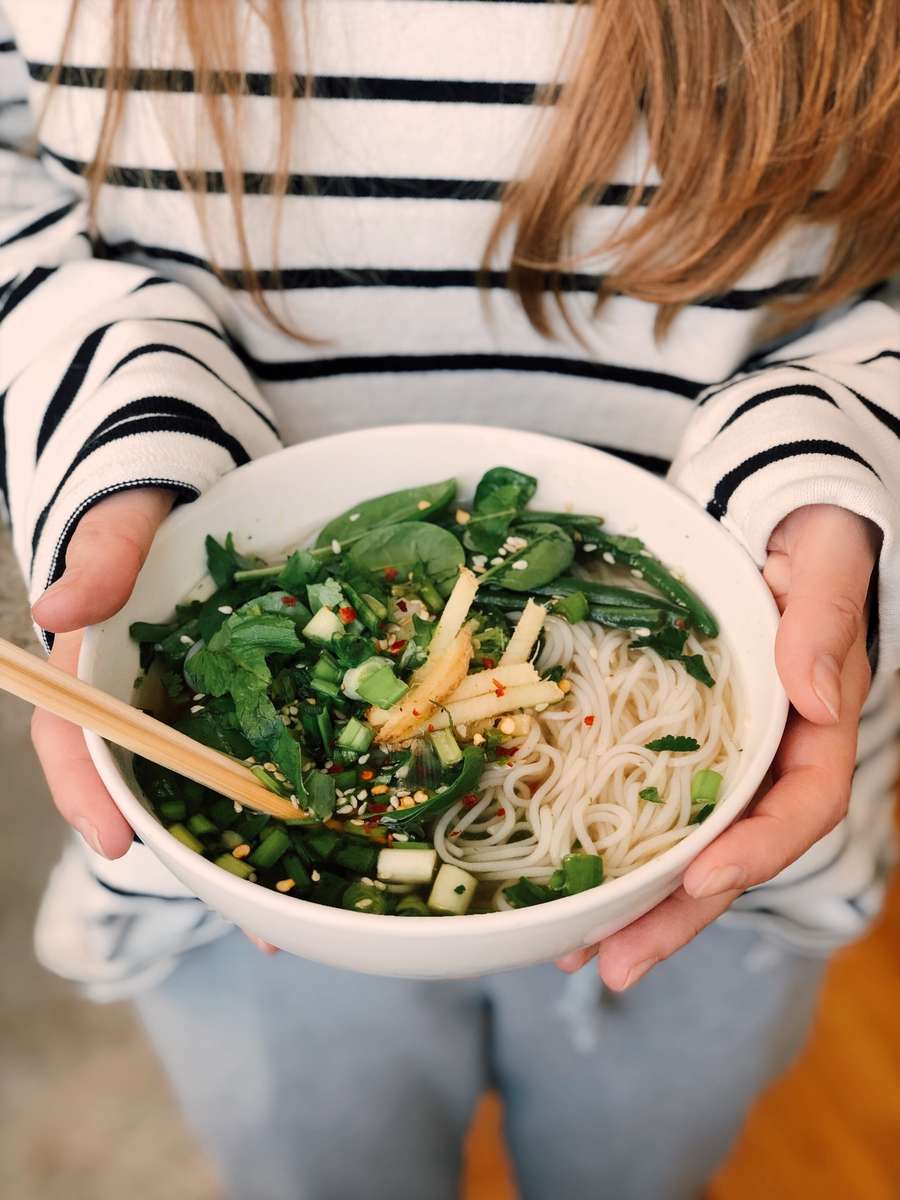 How to Have A Healthy Lunch When Dining Out
Going out for lunch isn't a death sentence to your healthy diet. There are plenty of ways to have a healthy lunch out. First, you should choose to eat somewhere that offers a variety of healthy meals. At Comoncy, our menu focuses on healthful, whole ingredients and meals that taste good and are good for you. If you aren't near one of our cafes, you can still eat healthily. When browsing the menu at a restaurant, avoid foods that are fried or cooked in lots of sauces. Your best option might be a salad with the dressing on the side, a grilled piece of lean meat or seafood, or a small soup.